Deck Repairs and Carpentry
Professional Quality
Additions and Alterations
Rotted Wood Removal and Replacement
With over twenty five years of professional carpentry experience, we are well capable to handle any type of deck repairs, fence restorations and many other small-mid size wood repair projects.
Deck Floors
Staircases
Railings
Ballusters
Siding and Skirting
Footings
Benches
Structure
Pergolas
Arbors
Fences
Gates
Sheds
Complete Wood Repairs and Staining with One Company
Our deck repairs services can save you a lot of time shopping around for both builders and stain companies.
It's a very cost effective approach as we are able to sand and pre-stain many parts of your deck during the process of being built or repaired.
Quite often, we are replacing wood because of faulty installation. Common problem areas are usually due to stagnant moisture, such as improperly spaced deck boards where rain has pooled. Other problems are due to poor quality of lumber that has rotten prematurely.
We regularly service hundreds of decks in the GTA. We are quite familiar with what works and what does not work over the long term.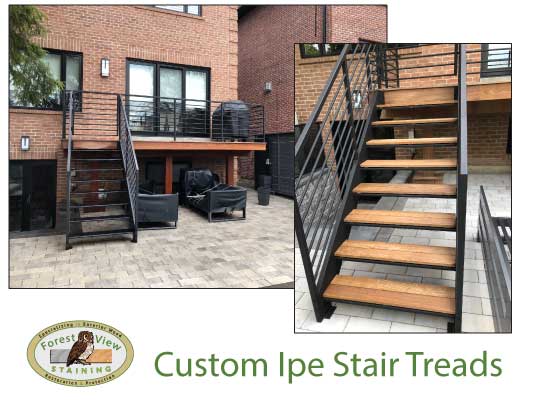 We are Very Straight Forward with our Recommendations
Before you decide to completely tear down your deck, give us a call. Quite often, there is a good chance that we can extend the life of your existing deck for many years, without having to start over.
If your expectations are that you simply want to enjoy another 5-10 years from your existing deck, we are more than able to replace and repair the most essential components. However, upon inspection, if we feel your existing deck is too costly to revive compared to a brand new deck, we will certainly be direct in suggesting otherwise.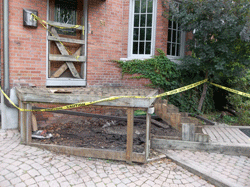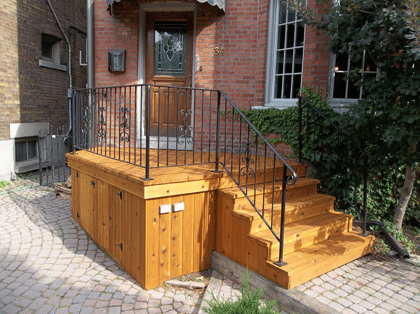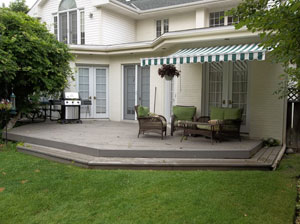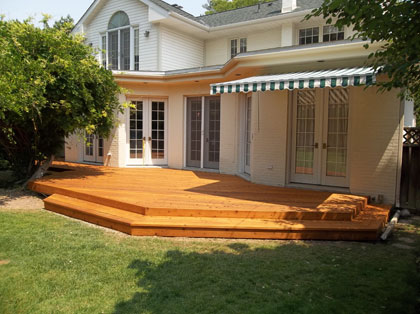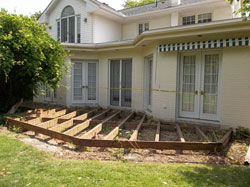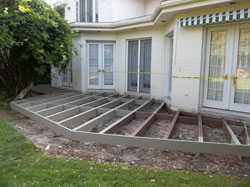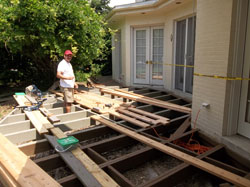 Your request has been sent. If you require further assistance, please email us directly at: info@forestviewstaining.com

Respect for the environment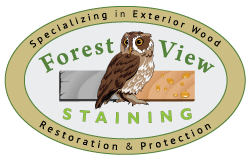 Exterior Wood Restoration and Protection
Deck and Fence Staining
Specialty Maintenance to Exotic Hardwoods
Pressure Washing
Serving Toronto since 2000
(647) 874-7978
Our Quality is Guaranteed
We are one of the only companies in the GTA that guarantee our work!
We are committed to exceeding client's expectations and will ensure that our projects sustain quality and durability or we will re-service the project free of charge.
We have Earned the Trust
Many of our clients hired us to fix the problems that previous companies have caused. Sadly, many of these occurrences happened within the first year after the project was completed...
Below is one of many examples of this:
2011
Dan,
Thank you for the excellent work that you did to bring my deck back from the ugly state it was in as a result of an incompetent deck stain company. A prior deck stain and repair "expert" had refinished my deck the year before and it began to show problem areas only a few months later. The owner had promised on numerous occasions to return and fix this issue, but he never did. Your company was highly recommended to me by a relative and you sure lived up to claims of wonderful work and exceptional customer service.
After our initial meeting, I knew that you understood exactly what I was hoping to accomplish with my deck. You even pointed out many rotting stair risers and pickets which needed replacing. How wonderful to have a stain refinisher that also repairs these problem areas.
I look forward to your company taking care of the needs of my deck for many years to come. Gloria B. - Forest HillRebuilt Deck Staircase, Removed Peeling Stain, Refinished Deck
We provide a free on site consultation to all inquiries. Feel free to contact us via phone or using the form below.